How To Create a Game Room That Can Withstand a Zombie Apocalypse
A dedicated gamer's room is a dream come true to all serious gamers. If you want to create a game room that can withstand a zombie apocalypse – or help you survive a nagging wife or mom during playtime since zombies don't exist – check out the following tips for an ultimate game room that is luxurious, cozy and hazard proof.
1. Soundproofing
Nothing on earth will help you survive an all-night game tournament if you don't soundproof your game room. Zombies can hear you from afar, and of course, your parents, spouse or children will ruin your gaming adventures if they can sniff out that you are playing during the late hours of the night. Soundproofing is an absolute must for a secure game room.
👉 See more examples of gaming room design ideas and the latest equipment.
2. Mini Fridge
A mini-fridge is a great addition to your game room. You need provisions to survive the zombie apocalypse, right? A mini-fridge can also save you plenty of trips to the kitchen, so you won't have to leave your game zone and risk the chance of losing your winning streak.
3. Coffee Bar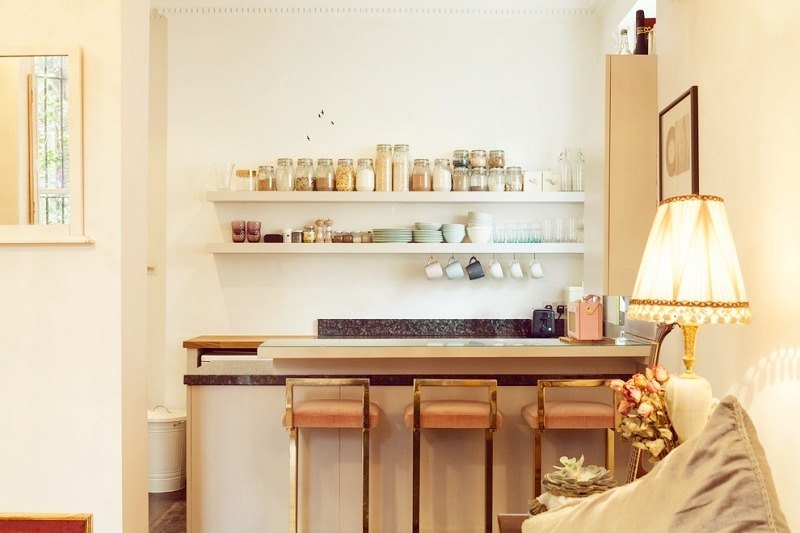 Energy drinks are bad for your health, especially if you are less enthusiastic about exercise – as in the case with most gaming lovers.  Instead of drinking one energy drink after another to stay awake during online gaming sessions, you should get a coffee bar.  A coffee maker like the Keurig is absolutely glorious because there are so many wonderful coffee fragrances you can try. It is so easy to brew the perfect cup of coffee since all ingredients are already mixed in cups that you can easily pop into the machine.  With coffee, you can stay awake and energized without putting your health at risk.
4. Gigantic Axe
Ok, this one might be a little bit over the top since the chances of an actual zombie apocalypse happening are quite slim.  But you simply cannot ignore the fact that a gigantic axe would look badass on your gaming room wall.
5. UPS
During zombie apocalypses and natural disasters or general maintenance routines by your municipality, a blackout is entirely possible, and that is exactly why a UPS is a must.  You can continue playing or at least get a chance to properly switch off your gaming PC so you can avoid hardware or software damage.